Compliance with regulations on contact restriction and social distancing makes it difficult for traditional and manual management methods to meet current sales requirements. Digital transformation, which seemed to be just a story of large enterprises or state agencies, is now an indispensable requirement of all business households.
Ms. Que – owner of a spa chain and cosmetic shop in Lam Dong shared: "Since using the free Tete Shop sales management application on her phone, this application has helped her reduce the time by more than half. compared to when you have to manage it manually". You can track the sales activities of all stores at any time: from transactions, best-selling products or the time period when customers visit your stores, to arrange receive a reasonable supplement. For her, payment is also simpler and safer with QR code scanning. Ms. Que can easily track inventory, best-selling goods, profits, sales, etc. Now she doesn't need to remember prices, or write debit books, because all can be managed by Tete Shop on the mobile phone.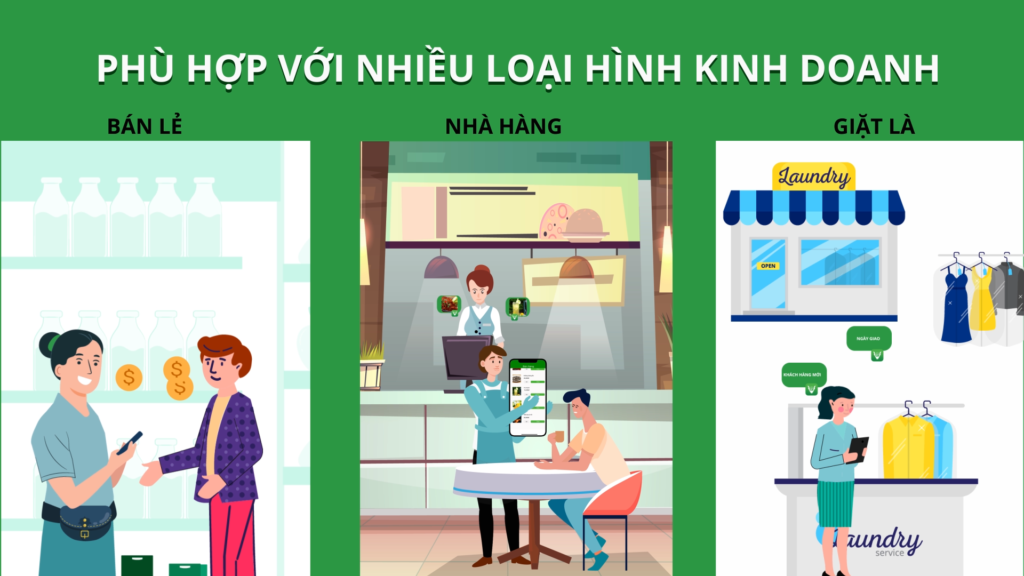 Like Ms. Que, Mr. Linh has an animal feed agent store in Bac Ninh that has successfully converted digitally with Tete Shop. His store supplies products to livestock households in the area, so he needs to keep track of the products that will be consumed a lot in each stage of the livestock cycle, make notes predicting the consumption needs of the farmers to reach customers and catch up with their needs. With the traditional bookkeeping management, it was difficult for him to make statistics and keep track of the customer's purchase history. But, since switching to using Tete Shop application to manage, he can easily track inventory, customers and customer's purchase history, to proactively approach delivery to customers. The management is also very simple with just a smartphone without having to use a complicated computer.
Que Anh Linh's favorite thing is that digital transformation seems to be a very complicated story that requires a lot of time and expertise, but in fact it is a simple job when everything can be installed and operated right on a familiar phone with simple operations and it only takes 30 minutes to become proficient in using it. Tete Shop has helped busy business households like Ms. Que and Mr. Linh have more time to spend with family. Especially during the current complicated situation of the covid epidemic, when all children have to study online at home, it is even more necessary to monitor, care for and tutor them.
With Tete Shop, the story of converting from traditional book management to digitization for business households becomes lighter and faster than ever. Tete Shop becomes a bridge between people and the changing rhythm of society, connecting family members, family with society, helping people appreciate the time spent together more.
Sales management application Tete Shop is a product of Japanese technology corporation Netstars.
With more than 10,000 stores and business households trusting, Tete Shop is an application that can be easily installed on Iphone and Android phones, with full features to manage from chain stores to retail stores such as: features barcode scanning, inventory management, customer management, payment by QR codes, and order notes, debts,…
*By CafeF