Netstars announces strengthening management system
Appoints new director CFO, Gen Adachi, former Goldman Sachs
Netstars Co., Ltd. (Headquarters: Chuo-ku, Tokyo, Representative Director and President Tsuyoshi Ri, hereafter: Netstars) announces that the company has newly established a director CFO (Chief Financial Officer) and has appointed Gen Adachi from September 17, 2021.
Netstars focuses on making payments cashless through the QR code payment service "StarPay", which is introduced by more than 200,000 stores nationwide in Japan. Recently, the company has been promoting mini-apps that can promote digital transformation in stores and mobile orders for restaurants, "Star Pay-Order".
The purpose of the new CFO is to strengthen financial strategy, strengthen ties with capital markets, and strengthen governance by appointing specialists with knowledge and experience in the finance department. Adachi, who was appointed as CFO, has been active in foreign financial institutions for many years since graduating from university.
In the future, Netstars would like to accelerate business growth and work on the development and provision of high-quality products against the backdrop of our strengthened management system.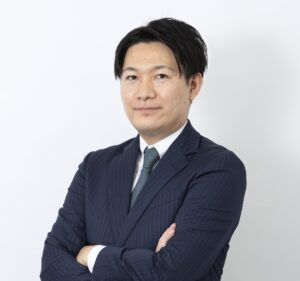 [CFO Gen Adachi Profile]
After graduating from the department of law of Keio University, Adachi joined Citigroup Global Markets Japan Inc. in 2013. He was mainly engaged in stock and bond financing related business in the investment banking sector. In 2015, he joined Goldman Sachs Japan Co., Ltd. As vice president of investment banking, he engaged in a wide range of financing related operations for domestic and foreign clients. He became syndicate director in 2019 and had over 200 financing projects annually.
[Comments from Adachi]
From September 2021, I was appointed as CFO of Netstars Co., Ltd. We are working on diversified service development centering on the gateway business related to QR code payment and services that promote digital transformation. The market continues to grow at an accelerating pace centered on QR code payments, and continuous growth is expected in the future. We are very pleased to take on new challenges as we enter such an attractive market. increase.
My mission is to carry out disciplined and effective M&A and finance so that our attractiveness can be permeated into a wide range of domestic and foreign capital markets and become a driving force for the rapidly growing market. Based on our proud development capabilities, we will do our utmost to contribute to the sustainable growth of Netstars and the maximization of shareholder value and corporate value.
[About Netstars Co., Ltd]
We have been developing the gateway business since our establishment in 2009. In 2015, we introduced the QR code payment service "WeChat Pay" as an agency for the first time in Japan. Since then, we have developed the "StarPay" service, which allows us to introduce and manage QR code payment services in Japan and overseas at once in stores. Currently, we are working on diversified service development based on StarPay's technological capabilities.